If you are a tequila connoisseur, you know that the best way to drink it is by sipping!
Shots are fun, but sipping neat, on the rocks, or chilled tequila is the rightful way to enjoy the flavor and allure of his drink.
And with people constantly wanting to try new beverages and experience new flavors, tequila is famous worldwide.
The distilled spirit comes from the blue agave plant and is a key part of many cocktail recipes. This leads to the production of many tequila brands.
But you don't have to drink them all to appreciate tequila fully. Instead, keep scrolling to find the seven most popular sipping tequilas you must try.
But first…
What to Identify In a Sipping Tequila
There are three main things you need to look out for in a sipping tequila. These elements ensure that your taste buds have an immersive experience of the flavor of the drink. Therefore, look out for:
Smoothness.

Smoothness is what you receive on your palate after a sip. It could be creamy, full, lush, or round, depending on the drink. The mouthfeel of a drink refers to its texture, how it feels on the tongue. With a sipping tequila, you want a good balance of sweet and alcohol. It should coat your pallet with a well-balanced pH.

Rich flavor.

The agave plant has many chemical compounds. Therefore, tequila brands vary in taste. But this is not a bad thing; it means that you have an option to explore more flavors and find the one that works for you. The most common rich flavors you will encounter include mint, ripe fruit, green pepper, lime, herbs, and even cinnamon.

Relevant aging.

And finally, aging is a vital part of developing the flavor profile for tequila. The longer aged, the better the spice and vanilla accents. Additionally, the texture will be creamier on the pallet.
7 Best Sipping Tequilas
It is necessary to note that this list is not a ranking. Instead, it is a detailed list of the brands you have to try.
1. Clase Azul Reposado
This benchmark tequila comes in a classic blue and white bottle that is familiar among tequila drinkers.
The contents promise to be nothing short of smooth and flavorful. Its richness makes it a favorite among frequent tequila drinkers. This brand is best enjoyed neat; no lime or salt needed.
It has an alluring honey flavor that adequately balances out the alcohol. The unique formulation sees Tequilana Weber Blue Agave slow-cooked in traditional stone ovens for at least 72 hours. Then the drink goes into oak barrels for eight months of aging. When it comes out, it is smooth, delicious, and rich.
2. Casa Dragones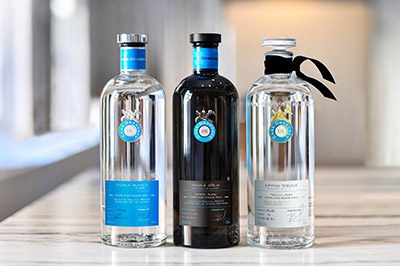 The label will tell you that Casa Dragones is a sipping tequila. So get a nice glass and prepare to taste something truly remarkable.
After the first sip, you will get a divine taste that is not too powerful on the sweetness but just good enough to balance the alcohol. This is because the tequila is aged in French and New American oak barrels. This lends it a rich and balanced flavor.
As you sip, savor it for a chance to identify the nuttiness with a hint of cacao behind the peppery spiciness. It comes in an alluring box, with a black bottle for a charming presentation.
3. Tromba Blanco
Next is this floral-citrus fusion that is a great way to start sipping tequila.
The notes are soft and ideal for those still new to the power of alcoholic notes. It is also a great sipping tequila for dinner. You will notice powerful floral and citrus flavors with every sip. Additionally, you will taste pineapple with hints of caramel.
Finally, it will leave you with a refreshing mint flavor, lingering on the palate.
4. Cincoro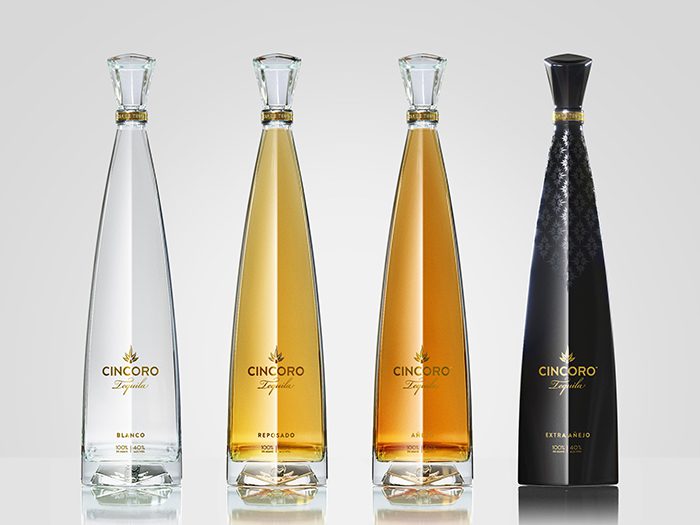 At first glance, you may not believe that this charming bottle of tequila exists because five NBA owners bonded over their love for tequila. But it's true, Cincoro is a fantastic bottle of tequila that started as a dinner among friends.
It is one of the top tequilas you must try for the unique combination of smoothness, rich flavor, and delicious taste. The tequila comes in varieties, but each undergoes a careful preparation process—each bottle stats at Weber blue agave. It is cooked and distilled separately. Then it is skillfully blended to create a flavorful drink that is a favorite among many.
5. Don Julio 1942
This popular bottle is a crowd favorite. And it may become your most favored tequila as well.
First, you will notice that it is aromatic and comes in a striking bottle. It is part of the charm of the brand. After sipping, you will taste the floral candy and fruit top notes. But they are not too powerful that they wash out the alcohol.
You will also taste grassy agave, with oak and brown sugar flavors. Finally, expect a lingering menthol pineapple finish.
Note that the drink undergoes longer aging than other tequilas, a minimum of two and half years in oak barrels.
6. Gran Patrón Burdeos
If you are looking to splurge, then go for this delicious tequila. The flavorful taste of this bottle will introduce you to unique top notes and undertones.
Expect to get a mouthful of cocoa powder with dates and a little caramel. The combination balances out the spiciness of the drink. The tequila is aged in American and French oak barrels giving it a beautiful deep amber color. It also improves the aroma of the drink.
The drink leaves you with an unexpected resonated flavor, like a glass of richly aged wine.
7. Dos Artes
And finally, for something tuned to vanilla smoothness, consider this delicious tequila. Manufacturers cook Tequilana Weber agave, then distil and age it. The result is something ideal for sweet tequila lovers.
Also, it is suitable for beginners who like powerful sweet flavors. The prominent flavor is vanilla, followed by caramel, with hints of butterscotch and oak.
In conclusion, try out any of these seven tequilas for a great introduction to tequila sipping. Who knows, you may develop a thirst for it.