Valentine's day is almost here, and you may be wondering what special dinners you can plan for your significant other. While most people make reservations at hotels, you could switch things up by dining at home.
Dining at home is ideal because it can first save you some money. Then you can be more extravagant with your gift choices. Secondly, cooking for your loved one is passionate and thoughtful. Dining at home also gives you and your partner much-needed privacy for intimate monuments. Lastly, dining at home calms the nerves since a familiar place will help you and your guest be more comfortable.
Now, what do you make for dinner? Well, it's all about effort and keeping an open mind. You should strive to make something delicious and memorable for your loved one. But not to worry, because we can help you.
Below, we have compiled a list of the best dinner ideas and drinks for your meal at home. You can find easy recipes and pick your favorite combinations based on both of your likes. Therefore, keep scrolling to get the ideas.
Valentine's Day Appetizers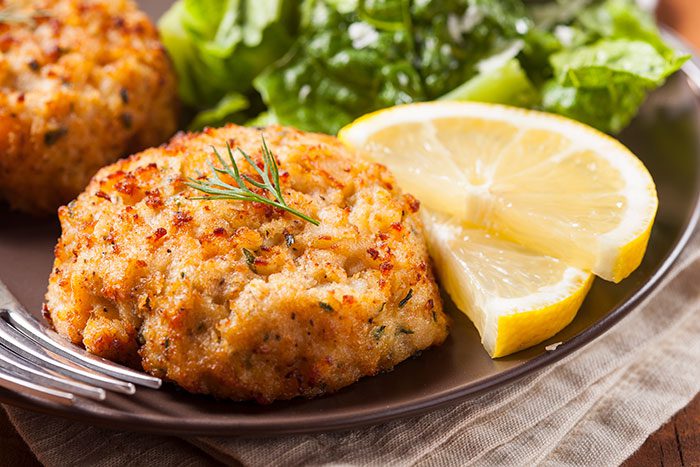 Crab cakes. The trick to good crab cakes is packing them with crabs more than filler stuff. And do not worry about making them perfect and round because free-form cakes are easier to make and taste just as good. You can use fresh crab, but canned is also a good option.
Fondue. Choose your favorite three kinds of cheese to make an excellent fondue to serve with bread cubes. Whisk dry white wine, cherry brandy, cornstarch, ground nutmeg, paprika, and a dash of cayenne pepper over medium heat. Reduce the heat, then gradually add your cheese until they blend into a smooth texture.
Bacon wraps. Bacon wraps are great sweet and salty bite-sized treats. Best of all, you can use them as a breakfast option for the next day. And the recipe is easy! All you need is sliced bacon, mini sausages, and some brown sugar to glaze the wraps in the oven.
Stuffed tomatoes. Tomato poppers are tasty and easy to make. You can pick your own stuffing too. Just cut the tomatoes, and scoop out the pulp. Let them drain on paper towels before stuffing them with something good. You can use cream cheese with mayonnaise and cucumber. You can also crumble feta cheese and green onion.
Valentine's Day Main Dishes
Steak with potatoes. A yummy steak with potatoes is an excellent main meal that is filling. You can make creamy mashed potatoes with a dry spice rub steak. Be sure to cook it to the level that your partner likes. Make use of a stick of butter to make it juicy.
Lemon garlic shrimp. If you and your partner enjoy seafood, then lemon garlic shrimp should be on the menu. Use medium shrimp, preferably peeled, to make the cooking easy. Use melted butter, lemon slices, garlic, crushed red pepper flakes for a spicy kick, and a little white wine. Garnish with parsley before serving.
Spaghetti and meatballs. You can channel your lady and the tramp moment with this lovely idea. We recommend combining lean ground beef and sweet Italian sausage. Additionally, grated Parmigiano is an ideal cheese topping for the meal. We also recommend making tomato sauce fresh, using large juicy tomatoes.
Roast chicken with vegetables. The perfect roasted chicken is easy. All you need is to stuff the chicken with lemon, garlic, and herbs while seasoning the cavity with salt and pepper. Use shallots, potatoes, carrots, and even broccoli mixed with a tablespoon of olive oil. Place the chicken on the vegetables and roast it in the oven.
Valentine's Day Desserts
Death by chocolate cookies. Chocolate is a great dessert option for valentine's day. But instead of stressing yourself with baking a chocolate cake, try death by chocolate cookies. Use flour, unsweetened cocoa powder, brown sugar, butter, baking soda, white sugar, egg, and lots of chocolate chips. After they bake, dip each cookie half in melted dark chocolate and let it dry.
No-bake strawberry icebox cake. You just need graham crackers, fresh strawberries, heavy cream, vanilla, and powdered sugar. Cream the vanilla, powdered sugar, and heavy cream together. Layer the graham crackers on the pan, then spread a thick layer of the mixture and line with strawberry slices. Repeat until the pan fills, then refrigerate for 4 hours and serve chilled.
Chocolate-covered strawberry brownies. This is another easy one where you make brownies using butter, chocolate, sugar, eggs, vanilla extract, and sifted flour. Once the brownies batter bakes in a pan, let it cool and line the top with sliced strawberries. Then pour some melted dark chocolate on top and let it harden. Then you can slice it into pieces.
Tiramisu mousse. This easy tiramisu mousse comes together in a few minutes. Once you make the coffee, let it cool while you whip the cream. Mix the powdered sugar with mascarpone or cream cheese, then mix in vanilla and the coffee. Fold the whipped cream into the coffee mixture gently, then place the tiramisu in a ziplock bag to pipe into serving glasses.
Valentine's Day Drinks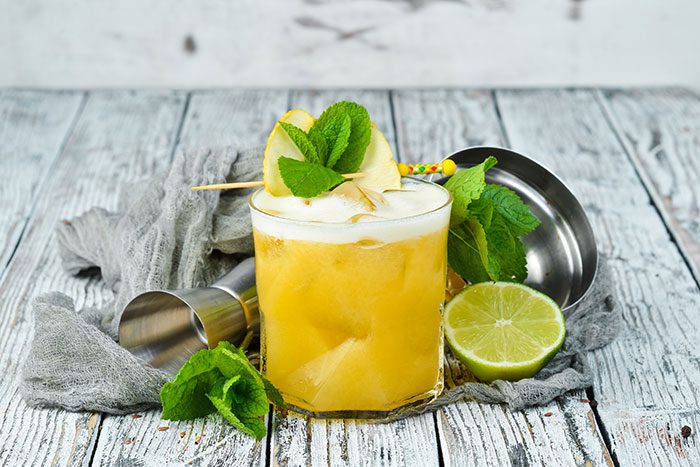 Passion fruit martinis. Mix the seeds from a passion fruit with vanilla vodka, lime juice, sugar syrup, and passion fruit-flavored liqueur. Shake well and pour into a glass with a handful of ice. Top the drink with prosecco and halved passion fruits.
Cranberry margaritas. Combine fresh cranberry juice, orange liqueur, tequila, and lime juice. It is a fruity and relaxing drink that you can garnish with fresh cranberries. Also, you can use lime juice and sugar to rim the glass.
Strawberry gin sours. Strawberry gin sours are the perfect combination of pretty and potent. Combine sweet strawberries with gin, lime juice, egg whites, and an elderflower liqueur. They are a sweet boozy shrink that will take the edge off.
Rose' sangria. And finally, combine sliced peaches, strawberries, rose wine, juice of an orange, golden caster sugar, and orange liqueur in a jug. Leave in the fridge to chill for about an hour. Then you can top it up with sparkling water. Use mint leaves to garnish when you serve.